When I was a kid, my dear mother ensured I stayed away from tea. I guess, feeding milk to their children is an inherent trait in mammalian mothers, which does not go away even when the child's suckling days are over. Like any other good mom, she force fed me a glass of milk. Being a thankless turd, what I had on my plate never satisfied me. I made faces. "It smells," I used to complain.
Besides worrying about my health, my poor Mama cared for my happiness. Thus, she added flavor to my essential dose of lactose. Terms such as Ovaltine, Cocoa Milk, Milo, Chocolate and Vanilla Milk entered my vocabulary and the ingredients holding these names, my body. I surrendered to my dairy-laden fate but still coveted my mother's chai.
Then I grew up a little, and she allowed me a few drops- the ones I got for dunking my rusks in her precious tea. These scarce droplets transformed into a Doodh Patti, which after passing through various dilutions turned into my first cup of a strong tea. I was 14.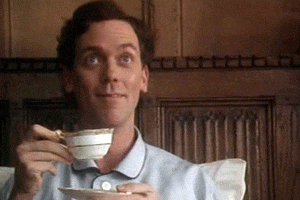 It only got worse after that. With every passing birthday, the tea granules increased while the whitening agent decreased. The concentration was according to my energy requirements.
It continued that way until I hit the quarter-century plateau. After that all went downhill — three cups of strong tea a day reduced to two moderate ones. I was growing soft!
Tea, my magical potion, gave me strength. I needed the strength to fight off the obstacles that came in the way of my dreams but at 25, I found out I had none! When you lose your aspirations, the extra stimulation doesn't do you much good. It only fuels your depression.
There was no point in consuming an exuberant amount of tea, only to lay awake at night, resting against a pillow made from the wool of anxiety, under the blanket of melancholy. As a kid, I watched a lot of Popeye-The Sailor Man. It made me wonder had Olive died, would he still eat his Spinach to defeat Brutus. I don't think he would and I am Popeye with no Olive in my life. Brutus hit me and I couldn't care less.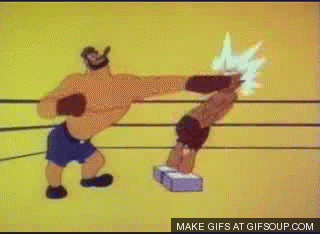 Today is May 8th, my birthday. A long time ago, this day used to awaken dancing butterflies in my stomach. Now, the butterflies are dying so silently that I don't even feel the urge to mourn for them. I'd rather drink my diluted tea. It won't stimulate; just sustain. Indifference has prevailed!